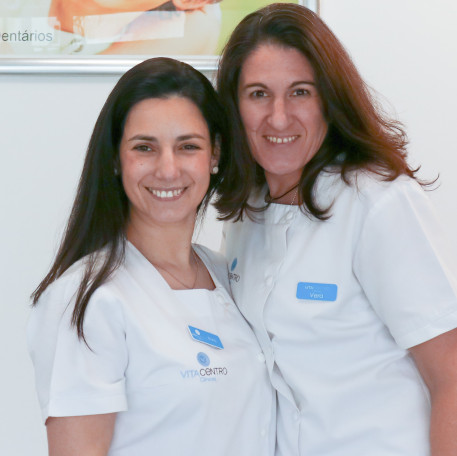 Dental Clinic in Setúbal, dentists, is located in downtown.
Those who visit us by car can park right in front of the clinic's facilities.
Established in 2001, the Implantology Centre, located in Setúbal is the headquarters of the company. It was Vita Centro´s first clinic dedicated to quality dental implants at affordable prices.
Vita Centro Setúbal is a unit that favours the concept of a proximity clinic and implantology centre.
Located in downtown Setubal, it offers all dental medicine specialties and has a team of experienced dentists, fully dedicated to the patient's oral health.
It comprises three dental practices prepared with state-of-the-art technology in the field of oral surgery. Our clinic is prepared for "same-day" treatments and offers pleasant and welcoming reception and waiting areas.
Those who visit us by car have a parking facility near the clinic.
Setúbal, Dental Clinic
Adress: Rua Acacio Barrradas, 5 B
2900-197 Setúbal, Portugal
Phone: +351 265 220 700, Mobile: +351 917 081 016
GPS: (38.525628, -8.895871)
Opening hours: Monday to Friday from 10:00 am to 7:00 pm.
Email: info@vita-center.com