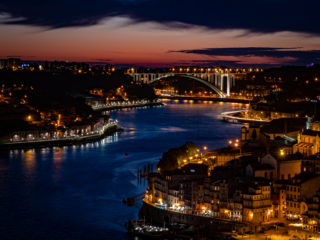 Your dental tourism in Porto. If you want to discover Porto, try walking in the late afternoon along the banks of the river Douro, visit Porto is the second largest city in Portugal and is located in the north of the country.
The city of Porto has 1.7 million inhabitants. UNESCO has listed its network of narrow streets as a World Heritage Site.
The best way to discover Porto is to walk along its streets full of history and nostalgia.Historic sites such as the Clérigos Tower, the Crystal Palace Gardens, the Cathedral, the Bolhão Market and the Chapel of Souls.
In Porto there are festivals and cultural activities throughout the year. For example, Fantasporto, which is an International Film Festival, the St. John's Festival, which is the largest festival in the city and is held in June, and Ritual Rock, a rock festival which is held over a weekend in late August.
Places to visit in Porto while undergoing your dental treatment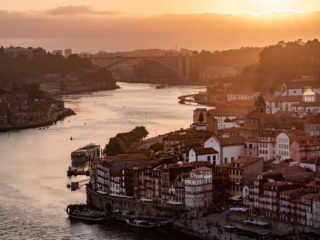 Discover the Ribeira quarter
This is a quarter full of history by the riverside. Go on a long boat tour along the River Douro. The river is full of traditional boats that can take you on a tour along the riverside. Visit the famous D. Luis Bridge.
 Stroll along the Bolhão Market
This market is located on one of Porto's main avenues – Avenida dos Aliados. The market has been in existence since 1914 and it is great fun to visit. Go on a shopping tour and learn about Porto's traditional products, such as olives, smoked meats, fresh products and vegetables, flowers.
Visit the Crystal Palace Gardens
These Gardens are located in the old part of the city. Visit its well-defined theme-based areas, such as the medicinal plants garden, the aromatic herbs garden, the garden of feelings.
In this beautiful park you will find a sports hall, a high-tech library, and enjoy a fantastic view over the River Douro.
The Chapel of Souls
This church is one of the most important religious buildings in the city. Its façade is covered with hand-painted tiles that depict the lives of the various saints it honours.
On the other bank of the River Douro, visit the town of Vila Nova de Gaia and its cellars with the best wines in the region.
While undergoing your dental treatment, take the opportunity to visit a peculiar and unique city, full of monuments and history.
Dental Tourism in Porto
Our clinic abroad and in Portugal is right at the heart of the city of Porto.
Porto has all the conditions to offer you a unique visit. Come and visit a region whose cultural and natural heritage have been distinguished by UNESCO.