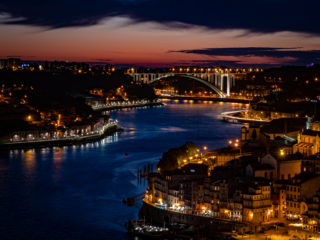 Health tourism or dental tourism is very popular nowadays. Thousands of people around the world are looking for cheaper solutions to treat their teeth and have implant surgery.
As the name suggests, dental tourism or health tourism means going abroad to get quality solutions in dental treatments at lower prices.
The option of treating your teeth abroad and, in particular, in Portugal means saving money, high-quality treatments, highly qualified dentists and a country full of history and charming places to visit.
Consequently, you will be able to reconcile your holidays with the dental treatments that you need at lower prices.
The main trends in medical and dental tourism, dental tour are:
Patients living in countries with very expensive dental care travel abroad with the objective of receiving quality services at lower prices than those they have in their own country.
Other patients prefer to look for teeth treatments abroad because, in addition to getting a better price in some countries such as Portugal, they can also take advantage of the trip to take a few days off. They have a vacation and take care of their oral health at the same time and, in the end, the cost for both things is even lower than what they would pay for the dental treatment in their country of origin.
What is the average cost of dental treatments abroad?
The cost of dental treatment abroad varies according to the clinic and country.
The variation in the cost of implants treatment is directly related to the cost of living in that country. Being cheap is not indicative that the quality is lower. It just means that the standard of living in that country is also reflected in the cost of the treatments. Rents are lower, dentists receive a lower salary, and the cost of laboratories and materials is also lower. In the end, the invoice to be paid is lower. On the other hand, schools and universities in Portugal train and export dentists all over the world. Many excellent Portuguese dentists choose France to start their professional career, because Portugal has an excess of dentists. Private clinics and the French National Health Service invite Portuguese dentists to work in France due to their outstanding international reputation.
How much do dental treatments cost abroad?
A complete dental implant in the United States costs between 1,250 euros to 2,000 euros. In Portugal and in our clinic abroad it costs 850 euros. The cost of the implant (screw) is 400 euros and the ceramic crown costs 500 euros.
The cost of "same-day teeth" in our clinic varies between 4,500 euros to 8,000 euros per jaw, depending on the type of prosthesis chosen: ceramic or acrylic. In the United States, the cost is 15,000 to 30,000 per jaw.
If you are interested in taking care of your teeth abroad, read our article. Exploring the option of a cheaper solution abroad can help you save thousands of euros at the dentist. You will be provided an excellent service and, furthermore, will have the chance to get to know a friendly country and rest and enjoy yourself.
The invoice to be paid in the United States, England and other countries in the world is generally very high and not everyone can afford it.
But implants are the best treatment option in case of missing teeth. A removable denture is the cheapest option, but it is uncomfortable. The denture fluctuates, is inconvenient and hurts. The fixed treatment, on the other hand, feels like natural teeth. But the fixed treatment is usually very expensive in France. Because of other more pressing responsibilities, such as rent, food, water and electricity, most people are unable to afford the fixed treatment. At the end of the month there is little left to spend on health care. However, the health of your teeth is very important for your psychological and physical well-being. Being so, you should consider the possibility of traveling to Portugal.
Know more about our dental clinics and services.
Advantages of dental treatment in our clinic abroad and in Portugal
Dental services abroad are reimbursed in the same way as if you were in your country. Insurance reimbursement works exactly the same. The amount to be paid to our dental clinic is much lower than what you would pay in your country.
The quality of our services is exceptional. Portuguese dentists are world-famous for their technique. Portugal receives every year numerous applications for dentistry training coming from students from many European and worldwide countries. We have top dentistry schools in Portugal. Medical Universities are highly sought after by foreigners to do their training in Medical Dentistry.
When looking for dental treatment abroad, you will save a lot on the final invoice if you choose Portugal. Adding to that, you will benefit from an enjoyable and charming vacation. Our country has very friendly people who speak French and who will welcome you warmly.
Our prices are very low. It is possible to pay your treatment in two or three installments. Our quality is very high, we have the latest technology and our clinics have state-of-the art equipment.
Portugal is a pioneer in "All-on-four treatment": all teeth being supported on four implants. Our techniques are very advanced; we provide teeth on the same day, complete implants for each dental arch. You will enter our clinic in the morning and leave in the afternoon with all his teeth fixed on the dental implants.
Main treatments in our dental clinic in Porto, Lisbon and Setúbal, in Portugal
Nobody travels abroad just to treat a cavity or just to do a whitening. It doesn't pay off in terms of cost. However, if you are totally or partially toothless, this article was written especially for you. Implants are our main focus. If you need some treatments, but also crowns on teeth or implants, then you have reached the right clinic.
What we do most is "same day teeth", "all-on-four", ceramic veneers, crowns over teeth and implants. We can also treat your cavities, devitalize teeth and provide you laser tooth whitening.
How are services performed at our clinics abroad and in Portugal?
This article will clarify how everything goes. In general, people find us through an internet search. Some other people are recommended by our satisfied patients. It is very common for a patient to come to us for the first time, leave satisfied with the treatment, and return afterwards with several family members to be treated by us.
To find out the price of your treatment, you don't need to come to our clinic. Send us an X-ray of your jaws. Our dentists will analyze your jaw structure in the X-ray and prepare a diagnosis and a budget.
With these data, you are able to estimate how much you will spend, even before the first visit. Our website page is very clear. Our prices are displayed there, but it is necessary to adapt them to your case, since different patients need different treatments. Each case has different needs and that's why budgets are customized.
Our assistants will explain to you the number of visits to our clinic and the number of days you will have to stay in Portugal in order to complete the treatment. We will help you choose the hotel. Our Lisbon and Porto clinics are surrounded by hotels, from guesthouses to two, three and four star hotels.
We will help you organize your trip to Porto, Portugal.
Follow-up in your country, if necessary.
Some treatments such as implants may need to be monitored by another dentist in your country. Most of our patients do not need extra care when they return to the United States. However, if it is necessary to be seen by another dentist in your country of origin, in case of an eventual emergency, we will provide you all the necessary information, namely the type of implant and the information from our dentist about the treatment you will probably need. These costs are not included in our price, and this situation rarely happens. However, if it is necessary, one of our English-speaking dentists can speak with the dentist in the United States.
We use the external hexagon compatible with numerous implant brands and so, in case of emergency, a dentist in your country can easily help solve the problem.
Main risks of "same day teeth" implants on arrival in your country of origin
The majority of patients do not need to see a dentist in their country of origin. But unforeseen events can happen. We are very transparent and we care about you and our work, so you must be prepared for:
1. Slight edema, which will disappear in a few days.
2. Need to glue a temporary crown. As the name implies, crowns are temporary and you should take care when chewing hard food. The likelihood of this happening is very small, but if it does happen, in line with our rule of transparency, we will support a dentist in your country in clarifying the situation.
3. It is rare, but if a provisional prosthesis fracture occurs, which is rare, it can be repaired without you having to come to Portugal.
4. Infection.
Dental tour in Portugal is one of the choices of Americans
Our country is very welcoming and inexpensive: the cost of living in Portugal is relatively low. Located in Europe and on the Iberian Peninsula, by the sea, our climate is very pleasant.
We advise you to visit the North of Portugal and our clinic in Porto, which is located at the downtown of the city center. There are several ways to get from Francisco Sá Carneiro Airport to our clinic, which is surrounded by hotels.
To travel the 15 kilometers from the Airport to the city's center, we advise you to use public transport or Uber. About 100 meters away from our clinic, you have the four-star hotel Porto Hotel Trindade with prices ranging from 60 to 80 euros a day, depending on the season. Oporto Trindade Residence costs about 40 euros a day and is also about 100 meters away. It is a cheaper option and it offers quality accommodation. You can make a reservation in booking.com.
Depending on your needs, we will help you plan your visit, how many times you will have to come to our clinic and how many days you will have to stay in our country.
Porto has a lot to offer and we will inform you on the main tourist spots. This way, you will be able to stroll, get to know another country and do your treatments surrounded by friendly people and in a safe country.
Dental treatments in Portugal, and especially in our clinic, are 50 to 70% cheaper than in the United States. It means that if your needs are complete implants for both jaws, you can save 5,000 to 20,000 euros or even more.
Conclusion
Some dental treatments, such as veneers, crowns and implants, are much more expensive in France than at our dental clinic in Portugal and abroad. For this reason, many French patients seek our services. For much less money, they can spend a few days of vacation, rest and enjoy themselves and have a quality dental treatment.
If you are interested in knowing more about how this all works, get in touch with our dental clinic in Portugal. Request a call and an assistant will contact you to explain the whole procedure.
We will ask you for an X-ray of the jaws to present you with a personalized treatment plan and a completely free quote.
We are waiting for you. See you later.
Your dental tourism in Porto. If you want to discover Porto, try walking in the late afternoon along the banks of the river Douro, visit Porto is the second largest city in Portugal and is located in the north of the country.
The city of Porto has 1.7 million inhabitants. UNESCO has listed its network of narrow streets as a World Heritage Site.
The best way to discover Porto is to walk along its streets full of history and nostalgia.Historic sites such as the Clérigos Tower, the Crystal Palace Gardens, the Cathedral, the Bolhão Market and the Chapel of Souls.
In Porto there are festivals and cultural activities throughout the year. For example, Fantasporto, which is an International Film Festival, the St. John's Festival, which is the largest festival in the city and is held in June, and Ritual Rock, a rock festival which is held over a weekend in late August.
Places to visit in Porto while undergoing your dental treatment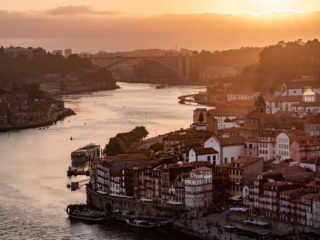 This is a quarter full of history by the riverside. Go on a long boat tour along the River Douro. The river is full of traditional boats that can take you on a tour along the riverside. Visit the famous D. Luis Bridge.
 Stroll along the Bolhão Market
This market is located on one of Porto's main avenues – Avenida dos Aliados. The market has been in existence since 1914 and it is great fun to visit. Go on a shopping tour and learn about Porto's traditional products, such as olives, smoked meats, fresh products and vegetables, flowers.
Visit the Crystal Palace Gardens
These Gardens are located in the old part of the city. Visit its well-defined theme-based areas, such as the medicinal plants garden, the aromatic herbs garden, the garden of feelings.
In this beautiful park you will find a sports hall, a high-tech library, and enjoy a fantastic view over the River Douro.
The Chapel of Souls
This church is one of the most important religious buildings in the city. Its façade is covered with hand-painted tiles that depict the lives of the various saints it honours.
On the other bank of the River Douro, visit the town of Vila Nova de Gaia and its cellars with the best wines in the region.
While undergoing your dental treatment, take the opportunity to visit a peculiar and unique city, full of monuments and history.
Dental Tour in Porto, dentist
Our clinic abroad and in Portugal is right at the heart of the city of Porto.
Porto has all the conditions to offer you a unique visit. Come and visit a region whose cultural and natural heritage have been distinguished by UNESCO.