Considering Dental Treatments Abroad?
The most popular dental treatments abroad are:
Advantages of dental treatment abroad, Lisbon.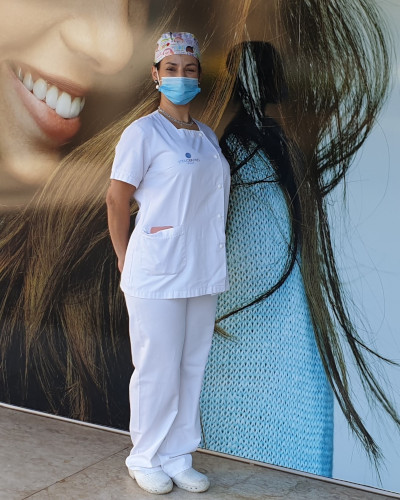 The price of dental treatment abroad is the first advantage. Dental treatments at our clinics are cheaper than in other European countries.
Dental treatments are performed by experienced dentists, with the proper training on All-on-4 and immediate implants.
While undergoing dental treatments abroad, you can visit a country full of history and traditions.
Having dental treatments abroad can bring considerable savings, as food and accommodation are affordable.
Find out more about the cost of dental treatments abroad. Prices, duration  and procedures.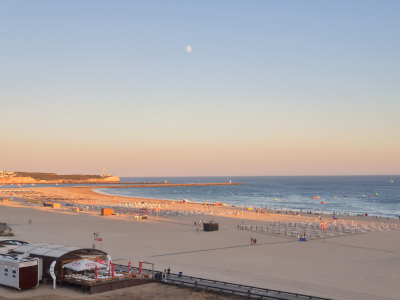 Choosing our clinic  can save you a lot of money in dental treatments abroad. You should inquire about the benefits and disadvantages of a treatment in Portugal before travelling. Matters related to your treatment that you should be aware of: where to stay, how long the treatment takes, where our clinics are located.
Our dental clinic is located in some of Portugal's major cities: Lisbon, the capital, Setúbal and Porto.
Plan your visit
Remote or at-clinic diagnosis:
To find out your diagnosis and surgical details, just call our dental clinic or fill in the online contact form. Please wait and we will call you. You will be asked to send us a recent maxillary x-ray by email or post.
Many patients send us quotes from other clinics with information regarding medical terms and needed treatments. By doing this, they will know how much money they will save by coming to our clinic.
In the first remote appointment, the dentist will use the x-ray to assess bone availability and missing teeth. Our interpreter will contact you again to provide clarifications regarding procedure, treatment duration, type of implant to be inserted, and fixed prosthesis type.
At the same time, you will get to know our quote and treatment cost. Through our computerised system, we can offer you a detailed quote with the number of teeth, dental implants, and the respective cost. We will send the diagnosis by email. In this document, we will provide detailed information regarding the length of stay and number of appointments.
Some patients want to know more about our dentists and clinical facilities. Some of them will come personally to get a quote.
Your dental trip to Portugal, Lisbon
Travelling to Portugal is quite easy. To make it even easier to visit our clinic in Lisbon, we will provide some information about the steps you should take. Including which airline companies have connections with Lisbon, information about the clinic, airport location, and where you can stay.
Please contact us.
Please fill in the online form and request a contact. We will call you and ask you to send us a panoramic x-ray (upper and lower jaw x-ray) by email. We will send you a quote and schedule your visit.
Flights to Portugal
After scheduling your appointments, you can book your flight to Lisbon. There are low-cost flights to the capital of Portugal, Lisbon. There are several airline companies that have connections with Lisbon, including the national airline company, TAP. We recommend Ryanair and EasyJet.
After purchasing your plane ticket, we will check the appointment dates and treatment plan. Visit the website flights to Lisbon.
Places to Stay – Accommodations
We will present a selection of three hotels close to our clinic with 2, 3, and 4 stars. If you prefer, you can stay in another location of your choice. Visit the website select your accomodation.
Confirm Your Stay
After booking your flight to Lisbon, confirm your stay with us and the treatment plan.
Lisbon Arrival
Upon arriving at the airport of Lisbon, there are various transport options to get to the hotel and our clinic in Lisbon. The airport of Lisbon is situated in the centre of Lisbon. A taxi will take about 15 minutes. If you prefer the metro, it is 12 stops and takes about 20 minutes. Plan your metro journey
Vita Centre Clinic in Lisbon – Dental treatments abroad
Appointment in the Lisbon Clinic
Upon arriving at the Lisbon Vita Centro Clinic, you will be asked to fill in a form regarding your health condition. You will be treated by a dentist and your exams will be analysed. For those who previously sent us the exams by email, the treatment will begin immediately.
Dental Treatment Plan
The dentist will perform all planned treatments, he will provide you with additional information, and clarify any doubts regarding the dental  treatment abroad. After surgery, you will be able to go back to your Hotel. Our staff will always be available should you need any clarification or information.
Surgery Aftercare
The procedure is very simple, therefore, you will not need any special aftercare besides applying ice packs and consuming cold drinks and soft foods. Even after going back to your country, you will still be able to contact us regarding any doubt or clarification.
Vita Center Medical Reference- Reviewed by VitaCentre Dental Clinic Staff on April 15, 2023