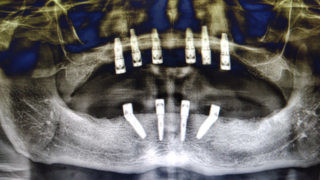 A full mouth dental implants treatment is very complex and there are several solutions.
The experienced dentists at the Vita Centre Clinic are fully dedicated to the rehabilitation of jaws with no teeth.
Full mouth dental implants abroad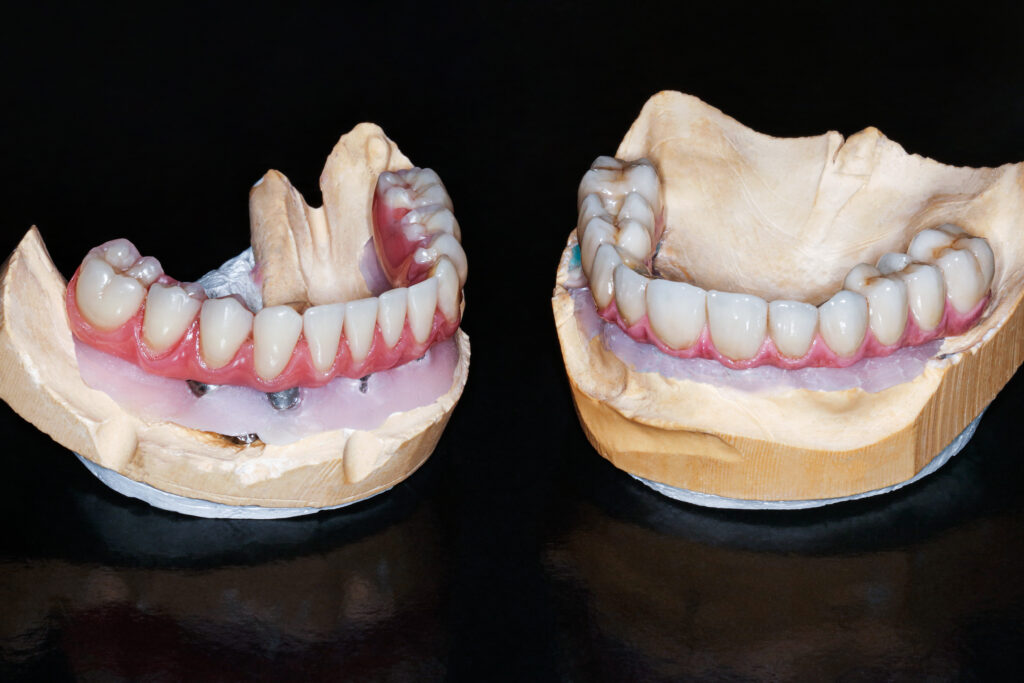 If you have no teeth in a jaw or both, the experienced dentists at vita centre clinics provide you with several solutions at an affordable cost.
Implants, four, five or six holding ceramic bridges or crowns.
Implants supported by fixed hybrid bridges. These can be four, five or six.
Two implants in the jawbone to hold dentures.
Immediate implants with a fixed bridge – Teeth on the same day.
Benefits of a full mouth dental implants
Smile with confidence.
Say no to removable dentures.
Stop spending money on fixing agents for dentures.
Eat all you want and improve your health.
Improve your speech.
They are comfortable compared to removable dentures.
General appearance is improved. The jawline is less pronounced.
Increases well-being and raises self-esteem.
Main differences between an implant denture and a ceramic dental bridge.
Ceramic dental bridges are more transparent and have very natural colours.
Ceramics is a more resistant material. It lasts longer.
Both are permanent and comfortable.
It is possible to eat hard foods.
Speech is natural as if these were natural teeth.
Increase confidence and raise self-esteem.
The dentists at Vita Centre are members of the Portuguese Dental Association. They are fully focused on jaw rehabilitation and work daily at the clinic to restore smiles.
Stages of a mouth jaw treatment with implants
Stage 1
Assessment appointment
The dentist explains to you all the possible treatments for your jaw. Fixed ceramic bridges, hybrid prostheses and suggests the number of implants to place.
Stage 2
X-ray study
Medical appointment with a 3D CT Scan. A 3D X-ray allows visualising dental structures, the quantity and quality of the jawbone. We prepare a quote and a treatment plan.
Stage 3
The surgery
Implant surgery takes a few hours.
Stage 4
Production and delivery of dentures, implants or bridges
Fixation of the prostheses to the implants.
Stage 5
Post-surgical care
It is very important to set up implant assessment and cleaning sessions. Visit the dentist every year to check the occlusion. Cleanliness and hygiene contribute a long-lasting treatment.
The cost of a full mouth dental implants abroad
The cost of a jaw treatment abroad with five fixed implants in a ceramic bridge is 6650 Euros.
The price of a jaw treatment abroad with six fixed implants in a ceramic bridge or crown is 7700 Euros.
The price of a jaw treatment with four implants (ALL-ON-4) is 5700 a 6000 Euros.
The aforementioned price does not include removable dentures, which cost 355 Euros, nor does it include bone grafts with biomaterials. 3D jaw X-rays are not included.
Each case is unique, and the aforementioned prices do not preclude prior consultation with the dentist. The dentist at the clinic performs a full diagnosis suited to your clinical case.
Contact the Vita Centre clinic for more information on dental implants. Check the cost of a  full mouth dental implants treatment.
Latest update: August 1, 2023